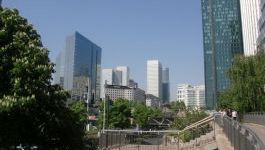 Renault: 2017 was best year commercially for 6 years
(CercleFinance.com) - 2017 was a great year for Renault, with the group's market share reaching 26.
4% in France.

The car maker also saw sales of passenger cars and utility vehicles (PC + UV) grow 3.4% last year to 673,869 units, its best volume since 2011. In detail, its sales of PC and UV rose by 2.7% to 554,505 units, while those of the Dacia brand rose 6.5% to 119,357 PC + UV.

In addition, Renault and Dacia ranked respectively first and third in the market for PC sales to private customers. The Renault Group also achieved its best performance in volume on this market in the 21st century.

Copyright (c) 2018 CercleFinance.com. All rights reserved.