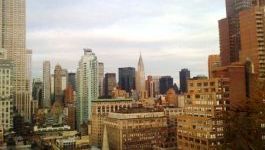 Renault: takes 40% stake in Challenge group's capital
(CercleFinance.com) - Renault has announced the acquisition of a 40% stake in Challenges group, which consists of five magazines; Challenges, Sciences & Avenir, La Recherche, L'Histoire and Historia.


Claude Perdriel will remain the majority shareholder (60% of total shares) and chairman and CEO of this new group.

Renault's acquisition will be made partly through a capital increase that will finance the development of the Challenges group - particularly in digital and corporate events, which benefit from strong growth.


Copyright (c) 2017 CercleFinance.com. All rights reserved.