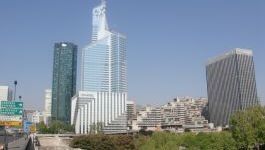 TechnipFMC: wins 'major' contract in Norwegian Sea
(CercleFinance.com) - TechnipFMC announced yesterday that it has won a "major" contract (i.
e. over 250 million dollars) from the oil group VNG Norge for its offshore project Fenja (formerly Pil & Blue), in the Norwegian Sea.

The exact amount has not been detailed. The case concerns the supply of underwater equipment, including umbilicals, risers, flowlines and the underwater production system of the Fenja project (previously known as Pil & Bue). Located in the Norwegian Sea, this project will be connected to the Njord platform.

This is the 6th and largest "Integrated EPCI" (or iEPCI, an integrated engineering, equipment supply, construction and installation project) that has been won by the oil services group.


Copyright (c) 2017 CercleFinance.com. All rights reserved.