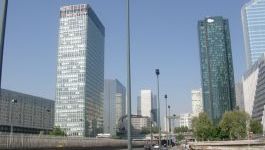 Société Générale: Franfinance set to takeover ITL
(CercleFinance.com) - Via its subsidiary Franfinance, Société Générale, announces that it has reached an agreement with Banque Française Mutualiste to acquire ITL, a specialist in equipment rental for the environment, industry and health sectors.


"This transaction will help strengthen our commercial positions by capitalising on ITL's recognised expertise among its 3,000 customers. We also aim to develop the Liz&Med digital platform, a marketplace for leasing medical equipment," explains Frédéric Jacob-Peron, CEO of Franfinance, who also highlights the Liz & Med digital platform.

The deal, which is subject to approval from competition authorities, is expected to be completed in the first half of 2020. It will have an insignificant impact on the bank's CET1 ratio.


Copyright (c) 2020 CercleFinance.com. All rights reserved.