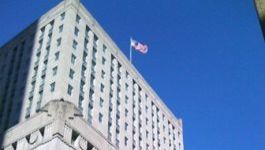 Société Générale: Treezor adopts Gemalto's Safenet DPOD solu
(CercleFinance.com) - Thales announces that it has been selected by Treezor, a payment platform company recently acquired by Société Générale, to guarantee the security of its entire payment chain thanks to the Safenet Data Protection on Demand (DPOD) solution of its subsidiary Gemalto.


As an issuer of electronic money, Treezor is required to comply with data privacy regulations and obligations imposed in particular by the ACPR, the Mastercard network and the EU General Data Protection Regulation.

"Treezor selected SafeNet Data Protection On Demand (DPoD) due to its ability to provide a cost-effective and easy-to-use cloud HSM service as a highly secure root of trust for cryptographic operations," Thales said.


Copyright (c) 2019 CercleFinance.com. All rights reserved.