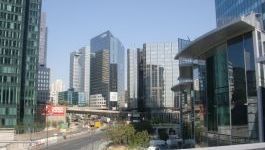 Société Générale: changes at SGCIB
(CercleFinance.com) - On Monday afternoon Société Générale announced a strengthening of its coverage of the public sector and financial sponsors at Société Générale Corporate & Investment Banking (SGCIB).


As part of the reinforcement of the teams in charge of global relations with financial institutions, Yves Jacob has been appointed Global Head of Coverage for public-sector entities within the Financial Institutions Group. His team and he will be responsible for developing a strategic dialogue with the governments, central banks, sovereign funds, development banks and supranational entities.

Laurent Morel will become Global Head of Financial Sponsor Coverage within the Financial Institutions group as of 1 April. He will work closely with Scott Phillips, who will become chairman of the team while maintaining responsibility for overseeing his current portfolio of clients in the United States.


Copyright (c) 2018 CercleFinance.com. All rights reserved.