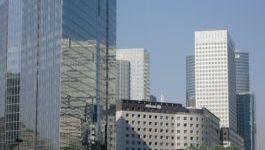 Société Générale: signs retail banking agreement in France
(CercleFinance.com) - Société Générale has announced the signing of a social support agreement for the transformation of its retail banking network in France.


This agreement will support the overhaul of the group's retail banking activities, which has been ongoing since 2015, which aims to adapt to changing customer demands while offering them a relational banking model with high added value services.

This agreement, which has been signed by three trade union organisations, will enhance employees' skills by redesigning businesses, a redefinition of skills and career development, the group said.


Copyright (c) 2018 CercleFinance.com. All rights reserved.