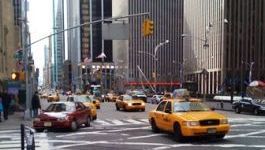 Société Générale: Capital Group reduces stake.
(CercleFinance.com) - The Capital Group Companies has informed the AMF that on 3 November 2017 its stake in Société Générale (SG) fell below the threshold of 5% of voting rights, with it now holding 5.
44% of SG's capital and 4.99% of its voting rights.

This threshold crossing results from the sale of Société Générale shares on the market.


Copyright (c) 2017 CercleFinance.com. All rights reserved.