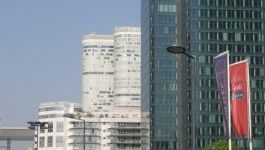 Dassault Systèmes: signs partnership with Capgemini.
(CercleFinance.com) - Dassault Systèmes and Capgemini have announced signing a partnership around new solutions for mass-market consumption and retail.


Sector players based in Germany, Sweden and France will therefore be able to create attractive interior design experiences for their clients by customising Homebyme, Dassault Systèmes' immersive interactive 3D space service to conceive and manage housing projects, the group said.

The offer has been developed in collaboration with Capgemini, which has contributed its sector and business expertise.

Copyright (c) 2017 CercleFinance.com. All rights reserved.