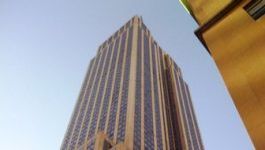 Eiffage: major contract as part of Grand Paris Express
(CercleFinance.com) - On Tuesday evening Eiffage announced the award, through its subsidiary Eiffage Génie Civil, agent of the consortium formed with Eiffage Rail, Razel-Bec, TSO (a subsidiary of NGE) and TSO Catenaries, the completion of the lot 1 of line 16 of the Grand Paris Express by the Société du Grand Paris.


This line will link Saint-Ouen to Aulnay-sous-Bois and Le Bourget (Seine-Saint-Denis) and will connect with line 14 of the metro, in addition to the construction of the first kilometres of line 17 and line 15 to the east.

The contract, which is worth a total of 1.84 billion euros, including 1.71 billion euros for Eiffage, entails the digging of over 19 kilometers of tunnel, the construction of 18 ancillary works, the laying of railways, catenaries, linear equipment and the creation of 5 stations: Stade de France, La Courneuve Six-Routes, Le Bourget RER, Le Blanc-Mesnil, and Saint-Denis Pleyel, which will be the largest station of the Grand Paris Express (250,000 passengers per day).

This huge project will also involve the installation of 700,000 cubic metres of concrete, the excavation of 2.6 million cubic metres of land and will require the use of 6 tunnel boring machines.



Copyright (c) 2018 CercleFinance.com. All rights reserved.