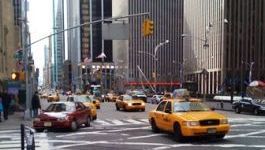 Eiffage: wins contract in Senegal.
(CercleFinance.com) - Eiffage, through its subsidiaries Eiffage Senegal and Eiffage Génie Civil, announced on Tuesday evening that it has won batch 2 of the Keur Momar Sarr 3 (KMS 3) water treatment and drinking water supply project in Dakar (Senegal) for 34 million euros.


The contract concerns the supply and installation of 38 kilometres of ductile iron pipe with a 1,500 mm diameter, which will be connected to the future treatment plant.

The works, for which the project manager is the National Water Company of Senegal (Sones), will be conducted over 24 months.


Copyright (c) 2017 CercleFinance.com. All rights reserved.