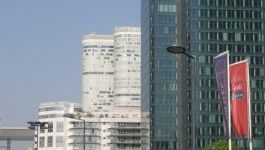 Lagardère: launches an African edition of Paris Match.
(CercleFinance.com) - Encouraged by the success of its Belgian and Swiss editions, on Tuesday Lagardère announced release the imminent launch of an African edition of Paris Match.


From 2 November, on every first Thursday of the month, a 32-page magazine that is entirely dedicated to economic, political and cultural news of the African continent will be included in magazines distributed to 22 French-speaking African countries.

For Parisians, the African edition will also be available in several kiosks and will also be provided to passengers of Terminal 2E at Charles de Gaulle Airport in Air France lounges.

The same journalists, photographers, iconographers and artistic directors will work on the issue. This African edition is a new stage in Paris Match's international development, which is the most widely read French magazine abroad.


Copyright (c) 2017 CercleFinance.com. All rights reserved.