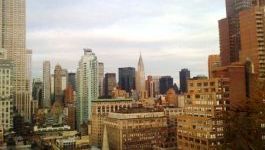 Lagardère: acquisition in Finland.
(CercleFinance.com) - A subsidiary of Lagardère Acrive and France's leading audiovisual production group, Lagardère Studios has bought its Finnish counterpart Aito Media Group, it was learned late on Tuesday morning.


Lagardère Studios will acquire a majority stake in this group founded in 2003 by Eero Hietala and IIkka Hynninen, one of the independent leaders of audiovisual production in Finland.

Specialising in "factual entertainment" and streaming programmes, Aito Media Group has developed and produced some 50 programmes and formats in over 40 countries. The company has also recently started producing fiction, with the development of a dozen series.


Copyright (c) 2017 CercleFinance.com. All rights reserved.