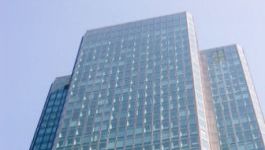 Vivendi: BlackRock stake now above 5% threshold.
(CercleFinance.com) - Acting for its clients and funds managed, US asset manager BlackRock has informed the AMF that on 14 December, it increased its stake in Vivendi's capital to above the threshold of 5%, with BlackRock now holding for the said clients and funds 5.
01% of the media group's capital and 4.29% of its voting rights.

The threshold was broken following the purchase of Vivendi shares OTC, along with an increase in the number of Vivendi shares held as collateral.


Copyright (c) 2017 CercleFinance.com. All rights reserved.