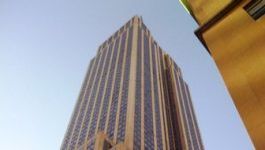 Casino: Oddo's Q4 sales forecasts
(CercleFinance.com) - Casino will publish its Q4 2019 sales after trading on Thursday 16 January.

Oddo expects consolidated these quarterly sales to reach
9.7 billion euros, down an estimated 2.5% as reported, including an FX impact of -2.9%.

In France, Oddo estimates Q4 2019 sales to reach 4.6 billion euros, -6.9% as reported, including a -6.6% impact relating to stores that have been sold and restructuring of its network (compared to -5.3% in Q3 2019).

The broker hopes that the group will provide infomation about its FY 2019 target for WCR (+200 million euros) when it publishes its Q4 sales, along with FCF (500 million euros) in France, taking into account the "particular" context of Q4, it said.


Copyright (c) 2020 CercleFinance.com. All rights reserved.