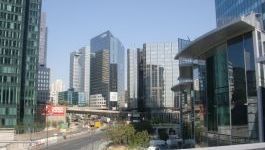 Vinci: 330 million contract renewed with Thales
(CercleFinance.com) - Vinci Energies has announced the renewal of its Facility Management contract for the management of Thales' sites in France.


This contract is worth a fixed sum of 66 million euros a year, or a total of 330 million euros over 5 years. It concerns the management of 59 of Thales' French sites.

Vinci Facilities, a subsidiary of Vinci Energies is particularly committed to reducing the energy consumption of the tertiary spaces by 20%, which represents almost 8% of total consumption of the scope's sites.


Copyright (c) 2018 CercleFinance.com. All rights reserved.