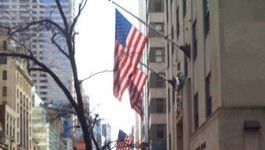 Capgemini: new head of financial services
(CercleFinance.com) - Capgemini has announced the appointment of Anirban Bose as head of Head of Capgemini's Financial Services Global Strategic Business Unit.
He will also become a member of the Group Executive Board. Anirban succeeds Thierry Delaporte who has taken on the role of Chief Operating Officer for the Group.

"Prior to his new role, from 2015, Anirban was the Head of Capgemini's Banking and Capital Markets Business Unit which serves 12 of the world's top 15 banking and financial services organizations, with teams spread across North America, Europe and Asia-Pacific."

Copyright (c) 2018 CercleFinance.com. All rights reserved.