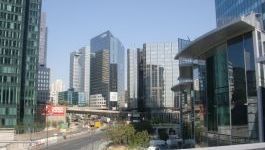 Capgemini: FY margin improves
(CercleFinance.com) - Capgemini has announced FY 2017 net income, group share of 820 million euros, compared to 921 million in 2016, with an operating margin that is up 20 basis points at 11.
7% of total sales, in line with the group's FY targets.

The IT services group's turnover reached 12,792 million euros, up 2% as reported, with a 4% increase at constant exchange rates, above the 3% target set at the beginning of the year.

Capgemini will offer a dividend of 1.70 euros per share, up 15 cents. For 2018, it expects turnover at constant exchange rates to rise by between 6% and 7%, with an operating margin of between 12% and 12.2%.



Copyright (c) 2018 CercleFinance.com. All rights reserved.