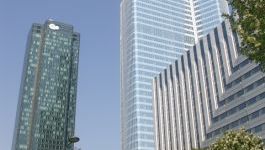 Capgemini: a director leaves.
(CercleFinance.com) - Capgemini has announces that Salil Parekh, a member of its management committee, has decided to leave the IT services group as part of the management changes that were communicated last October.


Capgemini and Salil Parekh have agreed on his departure; he has left the group and his managerial transition is already in place, with him leaving his the company in January, the company said.

Salil Parekh joined Capgemini in 2000 following the acquisition of the consulting division of Ernst and Young and held various management positions in the group. Capgemini has confirmed its objectives for 2017.


Copyright (c) 2017 CercleFinance.com. All rights reserved.