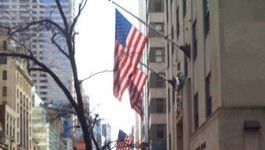 Capgemini: contract for RPA in the UK.
(CercleFinance.com) - IT services giant Capgemini has announced a two-year agreement with the British government to develop a center of excellence in Robotics Process Automation (RPA).


This centre, which has already begun operations, will help accelerate RPA support within central government to support its departments in developing plans to automate some of their administrative processes.

"RPA is an excellent opportunity for public sector organizations to realize significant productivity gains and focus on more value-added services," says Christine Hodgson, chairperson of Capgemini UK.


Copyright (c) 2017 CercleFinance.com. All rights reserved.