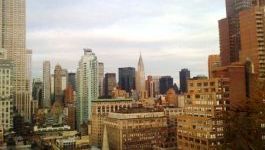 Saint-Gobain: completes divestment of DMTP
(CercleFinance.com) - On 29 November Saint-Gobain completed the divestment of Distribution Materials for Public Works (DMTP) to Frans Bonhomme Group.


The sale of this business was made based on an enterprise value of 70 million euros. It has full-year sales of 250 million euros, with operating profit of nearly 3 million euros in 2018.

"This transaction is part of Saint-Gobain's portfolio optimization strategy within the framework of its new organization. Divestments completed or signed by the Group to date in order to enhance its growth and profitability profile represent sales of around E3.3 billion. Saint-Gobain is continuing its divestment program even though the initial target of over E3 billion in sales divested by the end of the year has already been met," Saint-Gobain said.


Copyright (c) 2019 CercleFinance.com. All rights reserved.