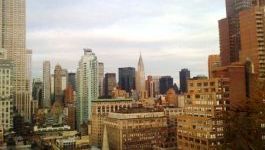 Saint-Gobain: acquisition in the US
(CercleFinance.com) - After trading on Thursday Saint-Gobain announced its acquisition of HyComp, a leading supplier of composite components made with proprietary carbon fibers and thermoplastic materials, used in high temperature and long life applications in the aerospace industry.


Based in Ohio, the company has about 120 employees.

This deal, whose financial terms were not revealed, strengthens Saint-Gobain's portfolio of high-performance composite solutions for the aerospace and industrial markets.


Copyright (c) 2018 CercleFinance.com. All rights reserved.