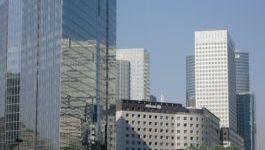 Saint-Gobain: acquisition of Wattex finalised.
(CercleFinance.com) - Saint-Gobain has announced that it has finalised the acquisition of 100% of Wattex's equity capital, a business owned by the founding Baert family, which manufacturing non-woven specialty products for the bitumen roof market.


"Located in the region of Antwerp in Belgium, this Company produces non-woven carriers made from glass-fiber reinforced polyester providing excellent performance to waterproofing membranes for roofs," the group explained.

This acquisition will enable Saint-Gobain's Adfors business to develop new solutions with its customers and extend its line of reinforcement products on the roofing market.


Copyright (c) 2017 CercleFinance.com. All rights reserved.