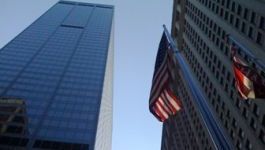 Plastic Omnium: appoints two new unit CEOs
(CercleFinance.com) - Plastic Omnium announced the appointments of Stéphane Noël and Christian Kopp as the new President and CEOs of Intelligent Exterior Systems and Clean Energy Systems, from January 2020.


Stéphane Noël took over as President of Clean Energy Systems in October 2017. Christian Kopp who was President of this business in Asia, now takes the helm of Clean Energy Systems.

The exterior systems and clean energy units respectively generate four and three billion euros in sales.

Copyright (c) 2020 CercleFinance.com. All rights reserved.