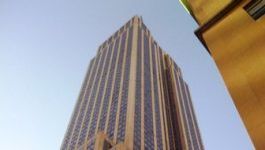 Veolia: contract for Reims energy recovery plant
(CercleFinance.com) - Veolia announces that it has won the operating contract for Reims' Energy Recovery Unit (UVE), a nine-year contract starting on 1 January 2018, representing a combined total turnover of 95 million euros.


Assuring the treatment of the 60,000 tonnes of final waste produced each year by the 300,000 inhabitants of the Reims agglomeration, this public service delegation contract pursues objectives of continuous improvement of the energy performance of the site.

"Given all the improvements that will be made to the energy recovery plant, it will become a green energy plant in its own right, thereby reducing Greater Reims' TGAP (French tax on polluting activities) and delivering savings estimated at E3.1 million," Veolia specified.


Copyright (c) 2017 CercleFinance.com. All rights reserved.