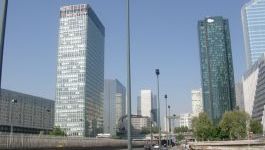 Veolia: appointments on board of directors.
(CercleFinance.com) - On Thursday Veolia announced new appointments as Vice-Chairman and Senior director and heads of its remuneration and audit committees.


At its board meeting of 6 November, the board of directors, taking note of the increasing demands from both legal rules and governance codes, regarding the independence of directors, has decided to apply all independence criteria of the AFEPMEDEF code strictly as from now, in particular the criterion of term of office on the board, the group explained.

Maryse Aulagnon has been appointed as senior director and head of the remuneration committee, while Nathalie Rachou has been appointed as head of Veolia's Audit Committee.

The composition of the committees remains unchanged - with the exception of the audit committee, which welcomes another additional member - Isabelle Courville.


Copyright (c) 2017 CercleFinance.com. All rights reserved.