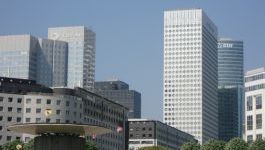 Veolia: makes successful bond issue.
(CercleFinance.com) - On Thursday evening Veolia announced that it had successfully issued 500 million euros of bonds maturing in November 2020 (three years) at a negative rate of -0.
026%, which is a first for a BBB issuer.

Investors welcomed this issue, with the issue oversubscribed to by over four times, a demand that enabled Veolia to obtain a swap spread of five basis points, "which is the tightest ever reached for a three-year EUR Corporate bond at a fixed rate.

The high level of oversubscription, the quality of investors and the exceptional terms obtained reflect investors' very good opinion of Veolia's signature and its financial strength, the utilities group said.


Copyright (c) 2017 CercleFinance.com. All rights reserved.