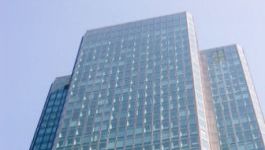 Schneider Electric: record results in 2017
(CercleFinance.com) - Schneider Electric has reported 2017 record net income of 2.
15 billion euros, up 23%, with adjusted EBITA of 3.65 billion euros, up 9% in organic terms, meaning a margin of 14.8%, up 90 basis points in organic terms.

FY turnover of the OEM for energy group came in at 24.7 billion euros, up 3.2% in organic terms, boosted by growth in all regions, including organic growth of 4.6% in Q4 2017.

The group has proposed a dividend that is up 8% at 2.20 euros per share. For 2018, it expects organic growth of adjusted EBITA in the upper part of a previously reported range of 4% to 7%, as an average annual target over 2017-2019.


Copyright (c) 2018 CercleFinance.com. All rights reserved.