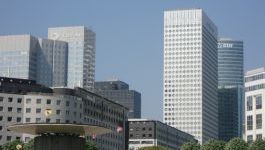 Schneider Electric: EMTN bond issue.
(CercleFinance.com) - In a brief statement on Monday, Schneider Electric announced that it has made a 750 million euro nine-year Euro Medium Term Note (EMTN) bond issue with, with a fixed coupon rate of 0.
875%.

This transaction enables the group to improve the maturity profile of its debt under favourable funding terms, the French specialist in energy management and automation explained.


Copyright (c) 2017 CercleFinance.com. All rights reserved.