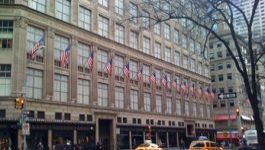 Havas: squeeze-out starts on 30 November.
(CercleFinance.com) - The AMF has announced that the squeeze-out offer for Havas shares, filed by BNP Paribas and Natixis on behalf of Vivendi, will be open from 30 November to 13 December inclusive and that the squeeze-out will take place on 14 December.


The offeror irrevocably undertakes to acquire at the price of 9.25 euros per share all of the 16,281,206 shares that it does not hold, representing 3.85% of the group's capital and 3.86% of its voting rights.

The transactions fees for the squeeze-out offer will be borne by the sellers. Euronext Paris will publish the conditions for completion of the offer and the detailed schedule.


Copyright (c) 2017 CercleFinance.com. All rights reserved.