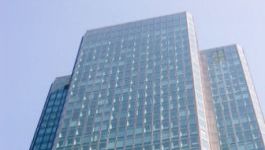 Dassault Aviation: improvements in 2017 results
(CercleFinance.com) - Dassault Aviation has published 2017 net income that is up 27% at 489 million euros, with an operating margin of 7.
2%, against 6.1% in 2016, benefiting from increased turnover and a lower level of self-financed R&D costs.

Annual revenues of the aircraft manufacturer rose by 34% to 4,808 million euros, for an order intake of 3,157 million euros. At 31 December 2017, the group's order backlog amounted to 18,818 million euros, against 20,323 million euros at end-2016.

Its board of directors decided to propose a dividend of 15.3 euros per share, with an option for payment, in full or in part, in the form of shares. According to the group, 2018 revenues should be close to those of 2017.


Copyright (c) 2018 CercleFinance.com. All rights reserved.