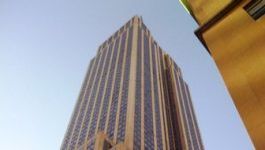 Dassault Aviation: termination of Silvercrest contract
(CercleFinance.com) - Dassault Aviation has started the termination process of the Silvercrest contract leading to the discontinuation of the Falcon 5X program.


The group has also announced the launch of a new aircraft, which is scheduled for entry into service in 2022.

The Safran Silvercrest engine should have been delivered by the end of 2013 for the Falcon 5X flight tests. Safran has encountered successive difficulties in the development of this engine.

In 2015 and 2016, major problems led Safran to propose a new timetable resulting in an engine delivery commitment at the end of 2017 for flight tests on Falcon 5X.


Copyright (c) 2017 CercleFinance.com. All rights reserved.