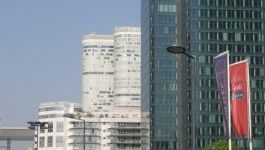 Dassault Aviation: expects contract with UAE.
(CercleFinance.com) - At the Dubai Airshow on Tuesday the United Arab Emirates Air Force expressed its intention to sign a contract to modernise its fleet of Mirage 2000-9 with Dassault Aviation, the aerospace group announced via a press release.


For over 40 years, since the Mirage 5, Dassault Aviation has been honoured to support the United Arab Emirates Air Force & Air Defence (UAE AF & AD) in all their missions to ensure the sovereignty of the Emirates. This historic partnership has led to the acquisition of the Mirage 2000, followed by the remarkable Mirage 2000-9 program, the group said.

Copyright (c) 2017 CercleFinance.com. All rights reserved.