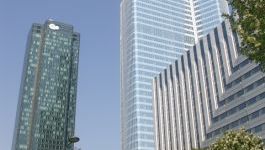 Seb: confirms FY targets.
(CercleFinance.com) - Unveiled after trading on Monday, Seb's accounts at end-September included revenues of 4.
46 billion euros, up 32.4% as reported.

Like-for-like - i.e. excluding the takeover of WMF - growth even reached 9.6%.

However, Q3 was slightly less dynamic, with sales reaching 1.52 billion euros, reflecting growth of 26.1%, as published, and 8% like-for-like.


Copyright (c) 2017 CercleFinance.com. All rights reserved.