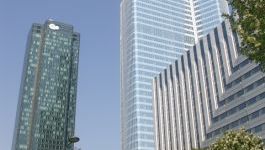 Essilor: 9m sales up 6.6%.
(CercleFinance.com) - Essilor International has unveiled 9m sales of 5,661 million euros for the period ended 30 September, representing growth of 6.
6% excluding currency effects, a 2.5% increase like-for-like, with a perimeter effect of 4.1%.

The leader in ophthalmic lenses says that homogeneous growth is thanks to a solid performance of the "glasses and optical materials" divisions and "equipment" since the beginning of the year and a slight decline in sales at the "sunglasses & readers" division.

For 2017, Essilor expects revenue growth, excluding FX factors of between 6% and 7%, including around 3% growth on an homogeneous basis. Meanwhile, the contribution of adjusted activity should be close to 18.5% of sales.


Copyright (c) 2017 CercleFinance.com. All rights reserved.