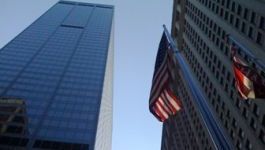 Essilor: go-ahead from Canada for merger with Luxottica.
(CercleFinance.com) - Essilor and Luxottica have announced that the Canadian Competition Bureau has given the go-ahead to the groups' planned merger.


Canada is one of five jurisdictions where approval by the competition authority is a condition precedent for the transaction to be completed.

So far, the merger has been allowed in ten other countries: Australia, Colombia, India, Japan, Morocco, New Zealand, Russia, South Africa, South Korea and Taiwan.


Copyright (c) 2017 CercleFinance.com. All rights reserved.