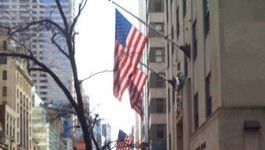 Peugeot: record results in 2017; dividend raised 10.4%
(CercleFinance.com) - Peugeot's management is very pleased to have achieved record sales in 2017 (including Opel/Vauxhall), sales volumes, underlying operating income and net income, group share.


It will propose over a 10% increase in its dividend.

In 2017, the French carmaker, which since 1 August last year has integrated Opel/Vauxhall, sold 3.63 million vehicles, 15.4% better than a year earlier, with its revenues rising 20.7% to 65.2 billion euros
Underlying operating income rose 23.4% to nearly 4 billion euros, including +33.3% to almost 3 billion euros at its Automobile division, where the margin reached a record 7.3%. At Opel/Vauxhall (OV), the operating loss amounted to 179 million euros. Excluding OV, the group's underlying operating margin increased from 6% to 7.1% (6.1% including OV).

Finally, net income, group share, rose 11.5% to 1.9 billion euros (2.05 euros per share). At its AGM the group will propose a 10.4% increase in its dividend to 0.53 euro per share.

Regarding its outlook, in 2018 Peugeot SA expects the automobile market to be flat in Europe, although it should rise by 2% in China, 4% in Latin America and 10% in Russia. Medium-term forecasts have been confirmed.


Copyright (c) 2018 CercleFinance.com. All rights reserved.