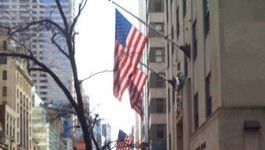 Peugeot: joint venture agreements in Malaysia
(CercleFinance.com) - The PSA group and Naza have announced agreements to transfer assets and joint venture agreements, formalising the joint operation of the Naza Automotive Manufacturing (NAM) factory in Gurun in Malaysia, Peugeot's first production plant in Southeast Asia.


Peugeot will own a majority share of the NAM factory operations. Naza will be responsible for the management of the exclusive distribution of Peugeot and Citroën DS cars in Malaysia and distribution opportunities will be explored elsewhere in the ASEAN zone.

The NAM factory, which was built in 2004, uses modern production processes. It has 450 highly qualified employees and an annual production capacity of 50,000 vehicles. Peugeot will produce the first vehicles in 2018, with the 3008.

Copyright (c) 2018 CercleFinance.com. All rights reserved.