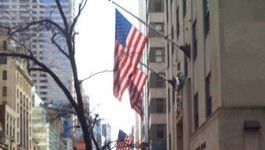 Peugeot: changes in executive committee
(CercleFinance.com) - Peugeot has announced a series of appointments to its executive committee.


Effective from 1 February, these appointments are intended to facilitate the continued implementation of the strategic plan entitled "Push to Pass," improving performance in China and supporting the implementation of the reconstruction of Opel Vauxhall's economic fundamentals.

Brigitte Courtehoux joins the Executive Committee and becomes Executive Vice President of Mobility and Connectivity Services to replace Grégoire Olivier, who has been appointed General Secretary, succeeding Olivier Bourges.

Olivier Bourges becomes Executive Vice President of Programs and Strategy replacing Patrice Lucas, who has been appointed head of the Latin America, replacing Carlos Gomes.

Carlos Gomes becomes Executive Vice President of the China and ASEAN Region to replace Denis Martin, who has decided to pursue personal projects outside the Group.

Finally, Xavier Chéreau, Executive Vice President Human Resources, is entrusted with the management of the transformation of the company with the reporting of the Digital Management, the real estate Management, in addition to the fixed Cost Committee for which he is responsible.


Copyright (c) 2017 CercleFinance.com. All rights reserved.