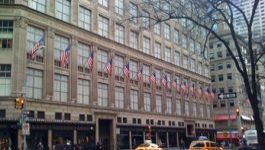 Peugeot: strategic plan for Opel/Vauxhall.
(CercleFinance.com) - Peugeot has announced the launch of a strategic plan called "PACE!" for its new Opel/Vauxhall business, which aims to restore the company's financial fundamentals and perpetuate its competitiveness and growth.


All initiatives set in the PACE! plan have the dual aim of generating positive operating free cash flow and an underlying operating margin for the automobile division of 2% by 2020, followed by 6% by 2026.

The annual synergies for the PSA group will reach 1.1 billion euros by 2020, followed by 1.7 billion euros by 2026. All measures will help to reduce Opel/Vauxhall's breakeven point to 800,000 vehicles.


Copyright (c) 2017 CercleFinance.com. All rights reserved.