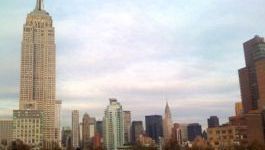 Thales: 'Vigile D' supplied to Dutch and Portuguese navies
(CercleFinance.com) - Thales has announced that the Dutch and Portuguese navies are enhancing the protection of their ships thanks to Thales' electronic warfare system, called "Vigile D".


"Our digital technology provides the earliest possible warning of radar guided weapons, targeting systems or covertly operating forces, with greater reliability and accuracy than conventional systems even where the electromagnetic spectrum is congested," Thales said.

The terms of the contracts were not disclosed.


Copyright (c) 2019 CercleFinance.com. All rights reserved.