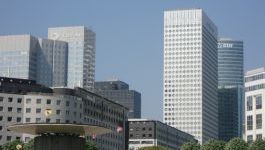 Thales: chosen by Saint Martin Airport
(CercleFinance.com) - Thales has announced that it has been selected by Princess Juliana International Airport in Saint Martin, in the Caribbean, to assist it in the reconstruction of its air traffic control (ATC) and radar surveillance infrastructure.


Deployed in the record time of seven months, the program includes the installation of the TopSky-ATC and STAR NG primary radar jointly mounted with the Thales RSM970S secondary radar, which will help boost traffic after the devastation of Hurricane Irma.

With over 150 radars and 25 air traffic control centres, as well as navigation aid systems (Navaids) operating in almost all the countries in the region, Thales confirms its position as world leader in Latin America and the Caribbean, the group commented.


Copyright (c) 2018 CercleFinance.com. All rights reserved.