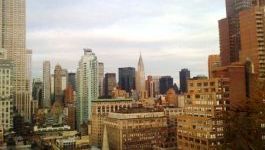 Thales: BlackRock stake now above 5%
(CercleFinance.com) - US asset manager BlackRock, acting on behalf of its clients and funds managed has declared having increased its stake to above the 5% threshold in Thales' capital, and now holds, for the said clients and funds, 5.
01% of the group's capital and 3.47% of its voting rights.

The breaking of this threshold resulted from Thales' OTC purchase of shares and the receipt of shares held as collateral.


Copyright (c) 2018 CercleFinance.com. All rights reserved.