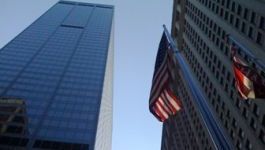 Thales: opening of a helisim center in North America
(CercleFinance.com) - At the HAI Heliexpo show in Las Vegas, Thales, Airbus and Helisim, their helicopter pilot joint venture, have announced the opening of a new site in Grand Prairie near Dallas, Texas, hence establishing Helisim in North America.


The new training center will have two Thales D-level Reality H flight simulators (FFS) to train pilots on the H145 and H175 aircraft. Helisim plans to add an H160 simulator once this helicopter model is approved and production is started.

The initial investment is estimated at almost 40 million dollars. Once operational, the center will be able to accommodate several thousand pilots a year - both for initial training and continuing education.


Copyright (c) 2018 CercleFinance.com. All rights reserved.