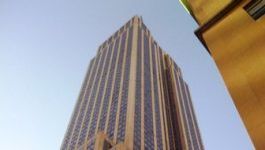 Thales: drone jointly developed with Azur Drones.
(CercleFinance.com) - Thales has announced the joint development of the PHEBUS system with Azur Drones, which is a new concept combining a connected mini-observation drone and a secure communication bubble, which is intended for and security forces.


The Skeyetech drone, which is permanently connected to vehicles of the security forces that are in action, thanks to the secure LTE bubble, captures optical and thermal data, in addition to a whole range of innovative functions.

Currently being developed, PHEBUS has already attracted attention from both public and private players, which have begun with both these groups for the product's marketing in early 2019.


Copyright (c) 2017 CercleFinance.com. All rights reserved.