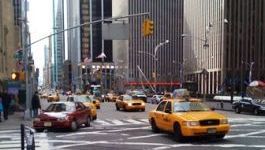 Michelin: share buyback agreement with ISP
(CercleFinance.com) - Michelin has said that it has sought the assistance of an investment services provider (ISP) to implement its share repurchase program authorized by its Combined General Meeting of 17 May.


Under the terms of the deal concluded on 29 August, it has been agreed between the parties that the ISP will sell to Michelin, which undertakes to acquire them, between 2 September and 21 November, a certain amount of shares, representing up to 70 million euros.

These purchases will be made at an average price determined by the market throughout the duration of the deal, less a guaranteed discount, and may not exceed the maximum purchase price set by the meeting on 17 May.


Copyright (c) 2019 CercleFinance.com. All rights reserved.