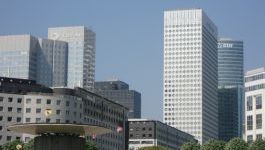 Michelin: succession of Jean-Dominique Senard
(CercleFinance.com) - The term of office of the Chairman of Michelin's Management Board will end at the 2019 AGM.


Mr Jean-Dominique Senard did not wish to have his mandate renewed.
The family structure began a selection process a few months ago, including the Auxiliary Management Company (SAGES), in cooperation with the Supervisory Board and Mr Jean-Dominique Senard.

At the company's next AGM in May 2018, it has been decided to appoint Mr Florent Menegaux as managing general partner and to appoint Mr Yves Chapot as a non-general managing partner.


Copyright (c) 2018 CercleFinance.com. All rights reserved.