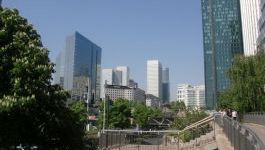 Sodexo: dividend and appointments approved
(CercleFinance.com) - Sodexo announces that its combined general meeting that was held on Tuesday with a quorum of 83.
23%, approved all the resolutions proposed by the board of directors, including setting a 5.5% increase in its dividend per share to 2.90 euros.

Shareholders also approved the appointment of Véronique Laury and Luc Messier as directors for three years, and renewed the directorships of Sophie Stabile and Cécile Tandeau de Marsac, also for three years.

With the departures of Robert Baconnier and Astrid Bellon, the service group's board of directors now has 12 members, including two directors representing employees and seven independent members.


Copyright (c) 2020 CercleFinance.com. All rights reserved.