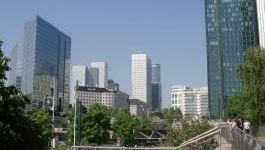 Faurecia: 'promoted' to the CAC Next 20 index.
(CercleFinance.com) - Although at its last meeting, the Index Scientific Committee of Euronext Paris indices did not change the composition of the CAC 40 index, some movements should be mentioned.


This is the case for the share of the automotive supplier Faurecia, which has been "promoted" from the CAC Mid 60 "midcaps" index, which it will leave, to the "lobby of the CAC 40," the CAC Next 20.

In addition, the Faurecia stock will soon be listed in the CAC Large 60, the large midcaps index.

The changes will be effective as from the trading session of 18 December.


Copyright (c) 2017 CercleFinance.com. All rights reserved.