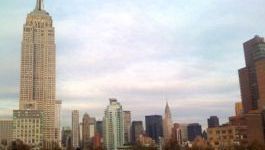 Eurazeo: exclusive discussions for takeover of C2S.
(CercleFinance.com) - Eurazeo Patrimoine has announced that it has entered into exclusive discussions with Bridgepoint for the acquisition of the private clinic group, C2S.


C2S Group is the eighth largest private clinic operator in France and one of the regional leaders in Auvergne Rhône-Alpes and Bourgogne Franche-Comté.

The company has 11 establishments that are mainly specialised in medicine, surgery and obstetrics and owns the walls of 7 of these establishments.

C2S group has about 500 practitioners and almost 1,800 employees. It generated revenues of 158 million euros in 2016.


Copyright (c) 2017 CercleFinance.com. All rights reserved.